Welcome!
It's Our 20th Anniversary Year!
The Ballet Center is a Pre-Professional, Performance-based studio providing quality dance instruction to all types of dancers in a friendly, nurturing atmosphere helping to boost the self-confidence of every child.
---
Ballet

            

Tap

               

Jazz

                

Hip Hop

                

Contemporary
---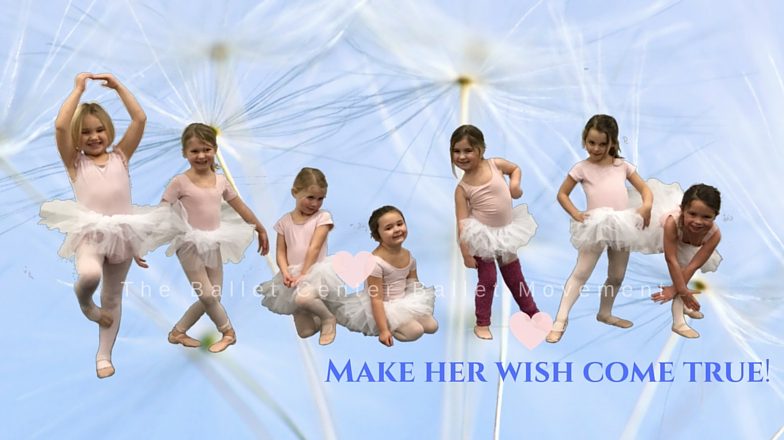 Create a Parent Portal and view our Handbook and Schedule for 2016/17 and Dress Code Information.
Parents of children ages 3-9: Be sure to check out the  Princess Fairy Tales.
Use the Contact Page to connect with us or visit us in person to find out what makes learning dance at our studio so special!
---
The Ballet Center Testimonials 
---
A huge congratulations on a great show! All of the dancers did a fantastic job and some of them were mesmerizing! I hope they all know how wonderful they did on stage and that all of their hard work paid off. I cannot imagine how much planning and work goes into putting on a recital, but you seem to have it down. As I watched the first show and the dancers backstage for the second, my inner child was wanting to take ballet classes…Thanks again for all of your work [for] dancers this year! – Liza 7/1/16
I want to thank you for a fabulous year.  Katie has grown so much as a dancer. I loved watching her step outside of her comfort zone. – Kim 6/30/16
Just wanted to offer my congratulations on putting on another incredible production! Such a fun and creative show to watch!also wanted to let you know Laura was absolutely shocked and thrilled to be presented with the Makarova Award-what an honor! It really meant a lot to Laura that you presented that to her.  Makes us, as parents, very proud to have Laura's hard work recognized as well. Thanks for all you do at the ballet center-your positive effect on all your dancers is so evident and you should be very proud! – Kathy 6/28/16
I wanted to write and just congratulate and thank you and your instructors for the fantastic shows this weekend.  I am always amazed at the quality of your productions and what a wonderful group of dancers you have- they are such good role models for Everly! – Kyla 6/27/16
Oh my gumdrops, that was a SWEET production…!!I was moved to tears more than a couple of times during the show (and the awards presentation…!) and my cheeks hurt from smiling so much as well. THANK You Garance,  for a wonderful experience for my girls. Evie & Amalia enjoyed themselves so much! – Melonie 6/27/16
Amazing show Garance!!!! Very moving, inspirational and exhilarating! I never know how you do it, but every show is a complete delight and all the dancers are so sweet, kind and helpful. Both Charlotte and Madelyn love there time with the older girls (they made them feel so special and cared for)… Your professionalism and love for each of your dancers is apparent and appreciated! –Mary 6/26/16
Super studio for children to learn the art of ballet. Garance is an exceptional instructor. She is wonderful with the little ones (my children are 5 and 4). They always look forward to ballet class and are always excited to learn new ballet terms, composers, and positions. Garance brings all levels together for a beautiful and exciting recital every June. I am beyond pleased with the care my children receive at the Ballet Center and I hope that they continue to grow with Garance. — Mary 4/28/15
Miss Garance is a fabulous teacher and Miss Chelsea is amazing. My granddaughter has been taking dance for almost a year and absolutely loves the experience. After having 4 children of my own and sending three of my daughters to dance I am aware that the experience is not always perfect : ) But in this instance I have to say that is no longer true. My granddaughter leaves class feeling wonderful and accomplished in her little 3 year old way. I am so glad that my daughter chose to send my granddaughter to The Ballet Center. I recommend Miss Garance to everyone! – Meg 3/24/15
This is my first year not being at the studio after dancing there for 14 years :(. I miss it so much, you become so attached and create a family that really cares about you and motivates you to do your best. Everyone is so welcoming no one is isolated or discriminated. Everyone connects with each other no matter the age. All the teachers are amazing and great role models for everyone. They also put on spectacular shows that showcases the studio beautifully. I highly recommend joining its a great experience that will be with you for the rest of your life! – Frannie 10/23/14
Garance is a true professional and runs The Ballet Center as such! If you are really interested in your child learning dance then this is the PLACE to come. Our granddaughter has been with Garance for 13years.. and the second in line for 2! Try it you will love it!—Pam 12/07/13
Garance is terrific. My daughter has been doing ballet, jazz and now tap there for six years and wouldn't go anywhere else unless she had to. The Ballet Center provides the perfect mix of dancing for fun, having a good time but ALSO teaching excellent technique and self-discipline.
—Beth 11/28/12
The Ballet Center is amazing! They do such a great job with the children especially the younger ones. My daughter asks to go everyday!!!–Nina 6/26/14